Set Your Office Up for Success in 2021
The coronavirus pandemic has brought numerous challenges and a demand to re-evaluate personal and business safety and security.
Whether we experience more COVID restrictions and another possible lockdown this winter or not, the work environment has changed and businesses need office management tools to adapt their workspaces to a new reality.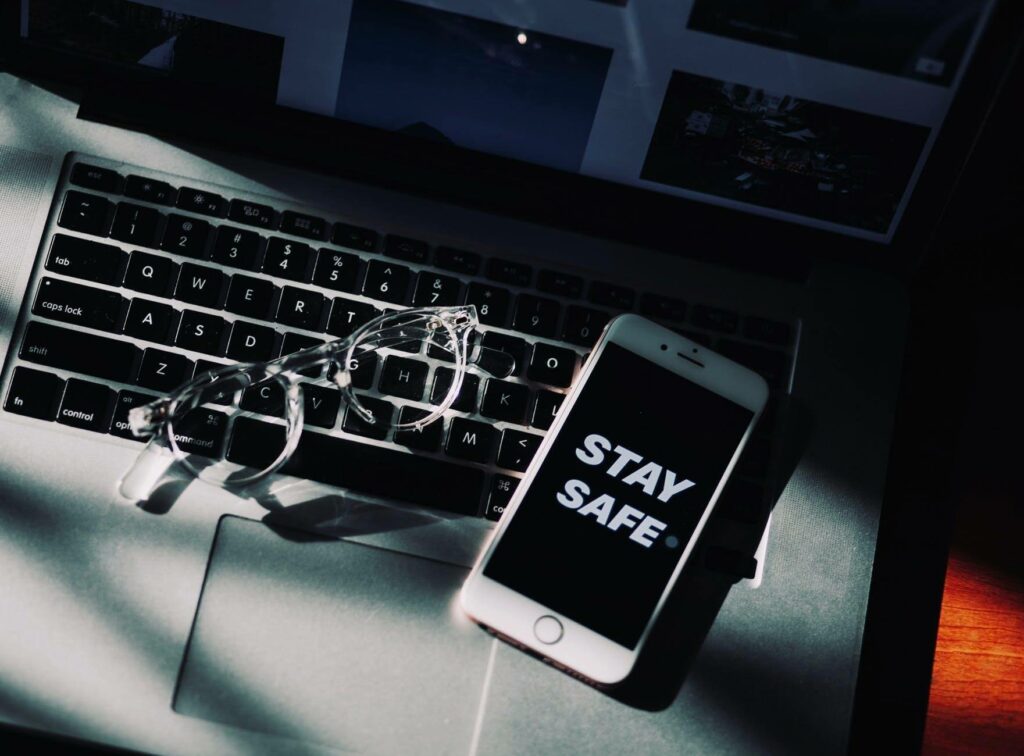 Keeping your practice safe and secure while gearing your business for success can be a daunting task, so we've compiled a list of tips and tools to implement for the best security measures for your office:
Keep Important Spaces and Data Protected
Leaving the premises unattended and unlocked is a major security flaw with potentially huge ramifications. It can happen to any company, and – it's easily avoidable.
Important documents and company items should always be under lock and key, and a great way to secure them would be in a fireproof, security rated safe. Before purchasing, consult your insurance company to make sure it complies with their standards. Once the safe is installed, make sure to restrict the number of people who know the combination to the essential minimum and to change the combination regularly.
Make it an airtight company policy to keep all sensitive information secure and maintain the privacy of sensitive information by having a variety of passwords and passcodes in alphanumeric form. Limit external access to any and all such sensitive information, and store badges, key cards, and other privileged employee attributes in the safe or another secure location.
Also, mark all your office equipment with special ID labels that carry your company logo and a unique inventory identifier – these can act as important tools to increase office security.
Conduct Personnel Training
After you have covered the technological aspect, focus on the equally, if not even more important tool to increase office security – your human resources. If your staff does not make proper use of the technology and protocols you have created, having those measures will not matter much. Therefore, thorough quality training on workplace safety and security is fundamental, from daily document and data handling, to emergency protocols in case of breaches.
Ensuring you and your employees are well prepared if a shutdown of any sort happens, securing sensitive business assets, knowing who to contact, and ensuring the overall safety of all employees and patients are the most important points to consider here.
Digitalize Patient Processes
We've become all too familiar with a few new catchphrases these days, and one in particular is making a process "contactless". From pizza delivery to surgical check-ins, minimal close contact has become important in reducing the spread of pathogens.
A product called truForm™ minimizes contact, and adds another layer of remote accessibility. This secure, HIPAA compliant forms solution streamlines digital, paperless forms that involve Private Health Information (PHI) and sensitive information for medical practices. Your dental practice can now streamline your patients' registration process with truForm™, which enables them to safely transmit their PHI prior to initial visit.
Since challenges and uncertainty remain, employers need to continually revisit and adapt their approach for helping to support their employees' and patients' health and well-being.
Protecting your staff's physical and emotional well-being and maintaining the highest sterilization standards continues to be paramount. This includes reviewing cleaning and sanitation protocols and adjusting office spaces as needed, in order to provide care in a way that minimizes harm to your staff and your patients from potential exposure to COVID-19. Ensure your office practices strict adherence to hygiene, use of personal protective equipment, facility and equipment considerations, administrative controls and work practices, and patient placement and optimum patient volume. Also, take steps to provide your staff with job- or task-specific education and training on preventing transmission of infectious agents, and any other training deemed necessary.
Since dental settings have unique characteristics that require specific contagion control considerations, each dental practice should regularly consult their state dental boards and state or local health departments for current local information for requirements and the region-specific recommendations.
Security is important!
Take the compliance quiz to see where you stand. The HIPAA Security Rule, a Risk Analysis is required to identify HIPAA safeguards for your practice. Upon completion, you'll receive a Risk Score and a 23-page Risk Report. Your results will only be shared with your practice.
As a dental IT company, Compass Network Group is here to provide comprehensive dental IT support for your practice. With over 20 years of dental specific IT experience in over 500 practices, we understand and focus on the importance of safeguarding your business and protecting your assets and valuable information.
For premium dental practice business continuity plan and IT support from an expert technology consulting firm in the Lancaster PA area, contact us at (717) 299-2383 / (866) 336-8727, or submit an online support request.