Customer Service Over the Years
Most of us either remember how different customer service used to be, or have heard stories from our parents or grandparents agonizing over a product or service they had purchased that wasn't working – and yet there was little or nothing they could do to replace or return it.
Yes, the customer service process used to be much more complicated because there were very few options available to the consumer. Nowadays, however, more and more businesses are making progress towards an overall seamless and simple customer experience.
Numerous technical inventions and professionals coming together to kick-start the more sophisticated state of customer services, our queries, complaints, and answers are, most of the time, just a call, click or chat away.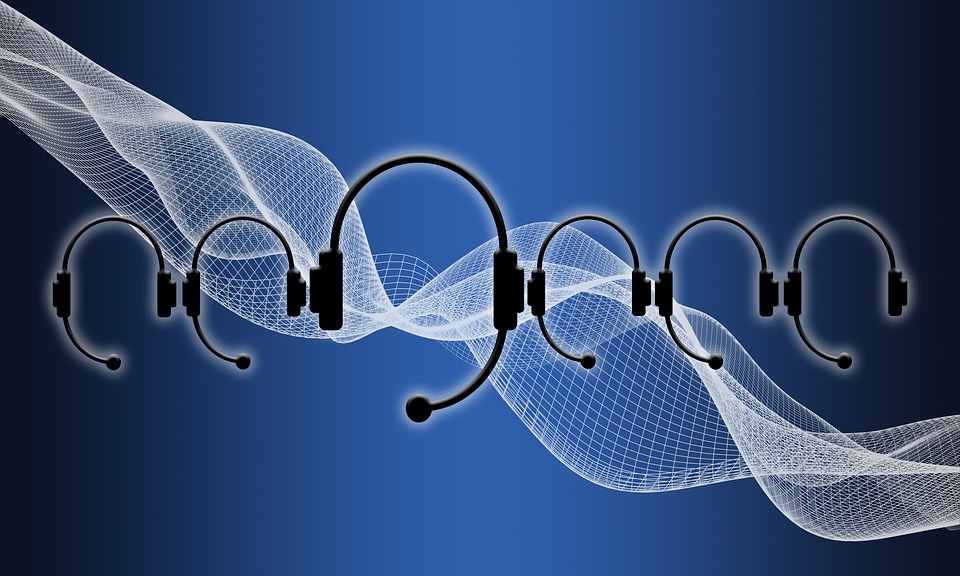 It took a while to get to this stage of customer service – here's how it looked in the past:
Starting from the early 1800s to late 90s the era of customer services saw a swift change, with emerging technologies and newer trends.
In the early 1800's, the only way to connect with a seller or the source from where people bought their merchandise was to visit them in person, which usually meant taking a train or riding a horse – and it took a long time to know if the problem could even be fixed or not.
Year 1876 was extra significant due to the invention of something we could not even imagine being without today – the telephone. Thanks to Sir Graham Bell, the state of customer service got upgraded.
1894 marks another great and historic advancement – the customers now have an option to directly reach out to companies with their requests and gather information.
In 1920 the rotary dial system is invented – allowing customers to call stores and businesses with more ease.
This brought on the need for businesses to become more efficient and to increase the quality of their customer service, so came about the invention of the call center. Starting in 1960, forward thinking businessmen began opening centers with customer service representatives whose only focus and purpose was to answer and resolve customer issues.
A huge milestone for customer service was the introduction of the toll free 1-800 number in 1967 by AT&T. This opened the way to communicate directly with businesses regarding their products and services in the fastest and most cost-efficient manner, without the hassle of collect calling or dealing with an operator.
Towards the end of 1970s, one of the greatest call center breakthroughs of that time happened – the usable Interactive Voice Response (IVR) technology came to market, paving the road for major improvements in hard drive technology. This extremely expensive and still rather flawed technology allowed customer support in the 80's to store digitized speech on disk, play spoken messages, process the customer's response and move them through elaborate phone trees.
In 1989 the era of call center outsourcing began, as companies increasingly searched for more cost-effective strategies. Outsourcing customer service jobs to places such as India became standard practice.
The world of customer service radically and forever changed in 1991 when the Internet was born.
In 1992, Customer Service Week (the first week in October) was announced by president George H. W. Bush.
The advent of the Internet made email and Live chat possible, as part of customer service support. As of 1996, customers had the power and the potential to use direct messaging and emails as means to communicate with companies.
From there, the doors opened to Social Media, AI, In-app chat support, Video Telephony and more!
Today, the technology for most customer service operations is still not savvy enough for customers to avoid the burden of the old phone call. Customers prefer self-service, but will call when it's a more complicated matter says Kate Leggett, Analyst at Forrester. That includes account closure or booking a complex airline ticket with multi-city travel. It's only a matter of time until the game changes entirely because of improved technology. Let's face it, the younger generations do not want to call brands– and those younger generations will soon be the bulk of your customers.
We're at an awkward inflection point where some companies are doing an amazing job of being on the forefront of customer experience technology, and others are still struggling with the basics. In the future, customer experiences will be much simpler.
With over 20 years of dental specific IT experience in over 500 practices, at Compass Network Group we understand the importance of safeguarding your business and protecting valuable information and your assets.
And, we understand that, when it comes to technology, dental practices have unique needs.
Comprehensive Installation services – All low-voltage (network, signal, video) cabling, mountings, audio-visual and surveillance cabling and equipment as well as computers, networking gear and associated equipment.
Service – Compass is a Carestream certified digital radiography equipment service provider. We triage service requests and expedite service on production critical issues. Also, loaner computer and network equipment is available to maintain production.
Support – As your IT staff, our goal is to provide one-stop support and service. With a large and experienced team, we proficiently support all major dental applications and peripherals, and triage support requests and expedite responses to maintain your productivity.
Security – Compass offers advanced, layered security to minimize the risk to your data and productivity. Because we understand the heightened security requirements of the dental environment, our offerings constantly evolve and are geared towards addressing the latest threats.
Compliance – As a dental specific IT provider, Compass recognizes that compliance requires a holistic approach that combines layered security, data redundancy and business continuity. In addition to our technical solutions, we partner with administrative compliance providers to offer comprehensive compliance services.
Business Continuity – Compass offers solutions that are a natural extension to security and compliance services, a range of options to reduce downtime to minutes so you can get back to treating patients and producing revenue.
Communications – Compass offers sophisticated and flexible phone systems, including a dental specific option available for many popular practice management programs that automatically pulls up patient records based on incoming calls and can automate reminder texts. Additional options include auto attendant menu systems, voicemail (with voice to text), e-fax, mobile extensions to cell and more, and there is a minimal upfront investment and low monthly costs.
With the increase in the use and sharing of electronic patient data, the need for data security has never been so essential. Compass helps you set up a better defense for your patients that goes beyond traditional email gateways and uses those specifically designed for high, HIPAA-compliant security needs.
You need a foolproof solution against data loss, so take steps today by working with an expert technology consulting firm that offers reliable IT security solutions.
At Compass Network, we'll always keep your client database, employee records, financial documents, digital images, medical records, profiles, portfolios, and other data archived, restorable, and protected.
For premium network services and IT support in the Lancaster PA area, including safety and security for your dental practice – contact us today.
Service and support request can be made by phone or submitted online or by email.