8 Ways to Reduce Downtime in Your Dental Office
As a business owner, you want a practice that's always busy and thriving, however, chances are there are periods when you experience at least a degree of downtime in your dental office.
Downtime means less revenue and decreasing it is vital to the future success of your practice, and it can be a great opportunity to look into things that can increase productivity and improve operations, office management, and dentist to patient experience.
Here are 8 ways to reduce downtime in your dental office: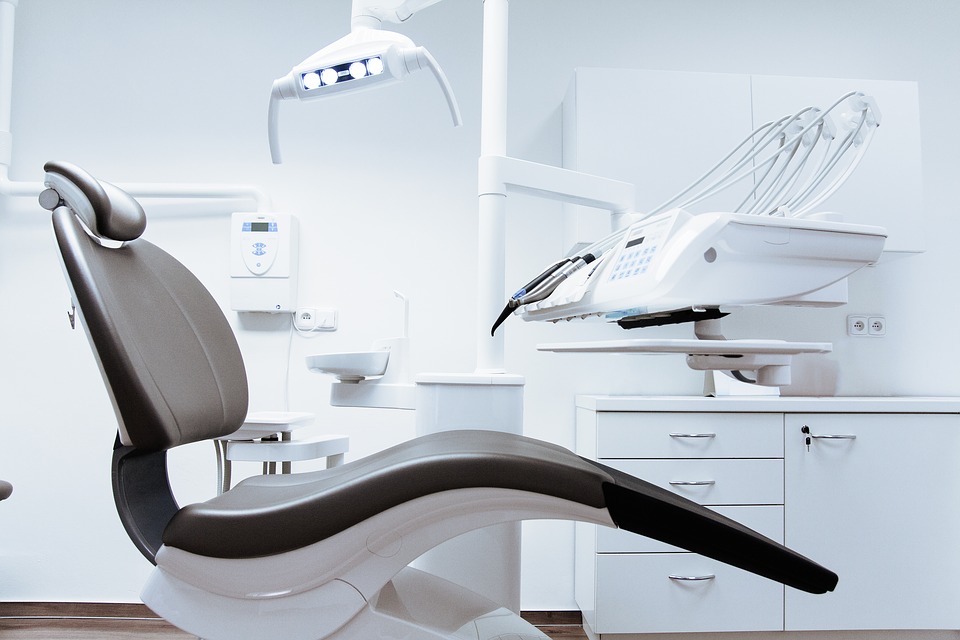 1. Enhance Phone Interactions and Communication
Since the first interaction between a patient and the dental office typically happens over the phone, it's crucial to train your staff on the proper telephone etiquette, to answer and communicate in a polite, friendly and professional manner.
2. Convert
And because every call is a chance to gain a new patient or add a service, training is necessary to ensure that your team has knowledge on basic sales principles and how to convert a caller to a patient. An employee may not be very assertive when it comes to making an appointment for a new caller, so the training should include emphasis on encouraging bookings whenever someone calls to inquire about your practice.
Many patients will only call when there is a dental problem; asking about the problem and trying to find an available spot as soon as possible will make the callers know your office is there to help; even if they are nervous, they will be more likely to book the appointment.
It's also essential to train your staff to handle issues that may arise during the patient interactions, whether it's about scheduling, payments, or any other concern.
3. Follow Up
To ensure follow through on appointments, your staff should always try to book them as close to the call date as possible, and a staff member should always give a reminder call. If it's a new patient, make it a point of following up with him or her to confirm the appointment and that they have all the information needed.
Once at your office for an initial appointment, assure new patients that they can call anytime if they are having trouble, and before they leave always invite them to book a 6 or 9-month check up.
Upon the visit, have your staff conduct follow-up phone calls to check in on the patient. It's a great way to help convert new patients into long-term patients, as it shows that your staff and dentists care about them, and that one-minute conversation about how they are feeling following a procedure may make all the difference in their decision to return to your office in the future.
Another good practice is to review your patient database on a regular basis to determine which patients have not returned in a while, and then have your staff call them and offer to schedule an appointment.
4. Collect Information
It's imperative that your staff collects and records information accurately and in a timely manner. Knowing about what treatments were performed and when is not only critical for the picture of patients' health, but can also be used to promote future appointments and check-up services. Your patients can then be reminded that regular cleanings and x-rays prevent tooth decay and long-term issues, which will in turn help fill up your scheduling calendar.
5. Electronic Systems and Automation
The best and most efficient way to collect info is with a proper electronic system. During a patient's visit, patient information can be added to files, x-rays can be reviewed, and insurance processed.
Automation in your dental practice is paramount. From increased security and accessibility in your dental office to enhanced communications with patients, vendors and within your office, the more you take advantage of technology, the more you'll be able to run your dental office efficiently.
Your staff will appreciate cutting edge technology and streamlining workflow. Automation can reduce the need for several staff members to be responsible for billing because the workload gets cut in half, freeing their time for marketing efforts and other productivity tools.
6. Conduct Trainings and Workshops
Get every member of your staff involved in adopting the new technologies and ensure that everyone is cross-trained on various aspects of the software and technology that you choose. This way, no single person is responsible for any part of the system, so even if someone is absent the system doesn't go underutilized.
As part of your commitment to your staff, it's important to provide ongoing training and workshops to improve their skills and make sure they have access to the latest information. This can help them use applications to their full potential and interact with patients in a more robust and efficient way, and shows that you invested in their ongoing professional development, skills and education.
Training also provides opportunities to identify where time and money is being lost.
Alongside workshops, ensure that the newly acquired knowledge is put into practice right away, and that ongoing training is in place.
If you find that the type of training you are providing is not sufficient, consider consulting with the office systems experts. They can help you find ways to streamline your processes and improve learning throughout your practice.
7. Marketing Efforts
Dedicate some time for marketing efforts between your larger monthly marketing campaigns, such as direct mail campaign and your online ads.
Set up a system to track your marketing efforts – how many new prospective patients you get each month from each promotion or campaign you're running. This can be simply done by your receptionist using a new caller sheet to gather the information from new callers and how they heard about your practice.
In addition to making phone calls, send emails, postcards, letters, etc. to your patients that are due, past due or almost due in dental hygiene.
Also, during the downtime, get out and visit with area businesses – introduce your dental practice, take them a small gift and a "let's get acquainted" special offer.
8. Invest in The Look and Feel of Your Office
Despite your best efforts to fill the schedule, you may still end up with some spots that just couldn't be filled – but there are many others things you can do to remain productive during this time. Take a look around and see where your office may need improving, updating, or cleaning.
Have a staff member thoroughly clean and stock treatment rooms. Ensure that you have a tidy and welcoming registration area.
Check your lighting – delicate dental procedures should be performed in an environment free of shadows. Install coaxial-mounted LED lights to eliminate the need to reposition the light and avoid shadows. Also, look into incorporating curing lights, such as the efficient light probe Ivoclar Vivadent's Bluephase, proven to increase access to the toughest and darkest areas of the mouth.
Whenever possible, use bright, natural lighting in your waiting room and registration area – it's cost effective and adds a welcoming glow to any room, especially if it provides nice outdoors view. So, make sure the windows are sparkly clean.
Finally, when it comes to the overall feel of your office, it's vital to have a positive atmosphere and work culture; after all, happy and healthy employees build a great dental practice. During downtime, check in with your staff about any challenges or issues, solve any problems right then if you can, conduct employee satisfaction surveys, and consider bringing in a consultant/business development coach.
At Compass Network Group Inc., our goal as your dental IT company is continued commitment to enhancing your business with high-quality IT support and the most suitable dental office systems.
We are here to make sure your practice has the right dental IT software, communication, networking and other IT solutions you and your patients deserve.