Think Growth for 2018
While as entrepreneurs and business owners we like to think and see growth – chances are that at one point we have experienced periods of zero growth, or at least some kind of degree of declining revenue.
When sales are decreasing and business is slow, what can you do to turn things around?
Many business owners quickly jump to apply one method that seems like an intuitive solution: conserving resources. It initially seems like the way to stop the revenue from slipping down further, so many decide to cut marketing budget right away.
There are many examples of dental practices cutting their marketing budget, only to see a big dip in their revenue pretty much instantaneously, since marketing efforts have direct influence on the practice's revenue. So if you're committed to increasing your marketing continuously, it will bring consistent increase in number of new patients.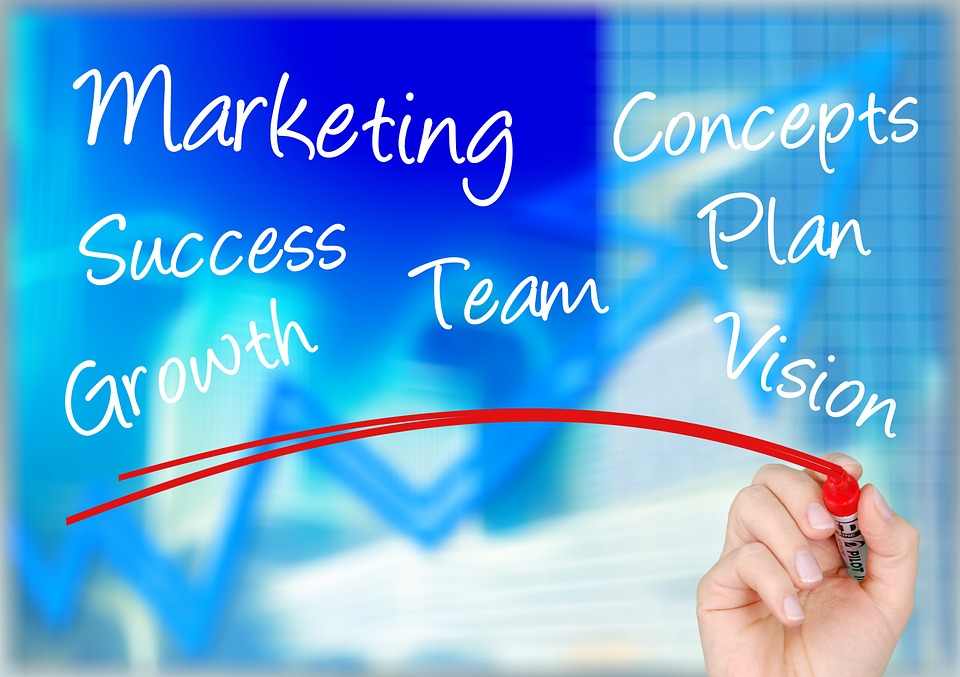 Marketing is critical to the survival and growth of your dental practice – here's how you can approach your marketing to see more growth moving forward:
1. Plan Your Promotions
Using your 2018 planner or organizational software, go through each month and mark the weeks and days you normally do a big promotion push, such as:
• Appointments around March and April for spring break and Easter holiday
• Early summer for cosmetic and orthodontic work
• Back-to-school appointments at the end of summer
• Year-end "use it now or you'll lose it" campaigns to claim dental benefits
2. Plan Your Marketing Efforts
About six weeks prior to those big promotions, mail your postcards, and run online ads with Google and Facebook – planning your direct mail campaign to blast at the same time as your online ads and using matching designs.
Marketing today is certainly not the same as it was 10 years ago. In order to reach all the prospective patients in your area, you need to get your marketing seen on more than one marketing channel, and today 88% of people in America use the internet and 79% use Facebook – meaning that by running online ads and mailing postcards you can cover practically everyone who is a prospect for your practice.
As far as your budget, it's recommended to set aside about 3% to 10% of your revenue for your marketing budget – after all, your marketing is an investment into your future revenue growth.
Also, if you're not already doing so, start committing to other marketing efforts in between your larger monthly marketing campaigns, such as:
• Weekly posts with pictures to your business Facebook page
• Monthly email newsletters to your current patient list
• Display signs in your dental practice front desk that you appreciate referrals and Google reviews and feedback
3. Set Deadlines
Set deadlines and mark on your calendar the day by which you need to order your postcards, allocate the person in charge and send an email to make sure it gets done. Right away set reminders for yourself to check in two weeks prior to mailing your postcards to make sure your order is on track. Do the same for any online ads to ensure they're set up to run at the same time.
4. Track Your Marketing
Setting up a system to track your marketing efforts doesn't have to be complicated – it can be as simple as your receptionist using a new caller sheet to gather the information from new callers and how they heard about your practice. This will help you track how many new prospective patients you get each month from each promotion or campaign you're running.
Planning out your whole year in advance and sticking to your marketing plans is vital to your marketing's success. It is not a one-shot marketing blast, but consistent efforts, that can bring growth to your dental practice.
At Compass Network Group Inc., our goal as your dental IT company is continued commitment to enhancing your business with high-quality IT support and the most suitable dental office systems.
We are here to make sure your practice has the right dental IT software, communication, networking and other IT solutions you and your patients deserve.