Managed Services
Improve your day-to-day.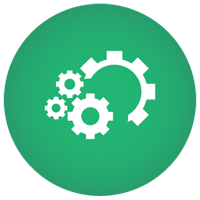 You can't keep your patients happy and your practice profitable if you are always in-between workstation errors and hardware malfunctions.  In fact, these occurrences could damage your reputation and prevent you from upholding the quality of your care.  When you partner with Compass, your technology will remain consistent, advanced, and reliable at all hours of the day.
Proactive Monitoring

Diagnose and resolve issues before they become a problem.
Unlimited Support

Quality support from I.T. Experts that know your industry.
Routine Maintenance

Keep your practice running smoothly with hardware that lasts.