Compliance Services
Protect your practice.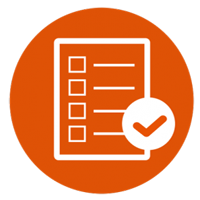 If your practice isn't fully compliant, it won't matter how experienced or dedicated you may be. The public will struggle to trust you with personal data, and your practice may suffer as a result.  Not only that but your practice may be subject to government penalties.  Compass can help your practice achieve compliance and work with you and your staff to uphold industry regulations and standards.
Encrypted Email

Keep your personal communication and sensitive data private and protected.
Secure Backups

Receive on-site and off-site backups that are fully encrypted and always secure.
Expert Support

Work with I.T. Experts that understand the ins and outs of your industry.
Interested in knowing just how compliant your practice is?
Business Associate
Agreement